Detailing constructible link from virtual to the real world!

CMU
detailing
Strand Consulting provides CMU /Masonry detailing at a very cost-effective rate.Detailing also includes very detail study from construction view point.We details Shear Walls,parapets and the layout for masonry which would be difficult to comprehend from the architectural drawings.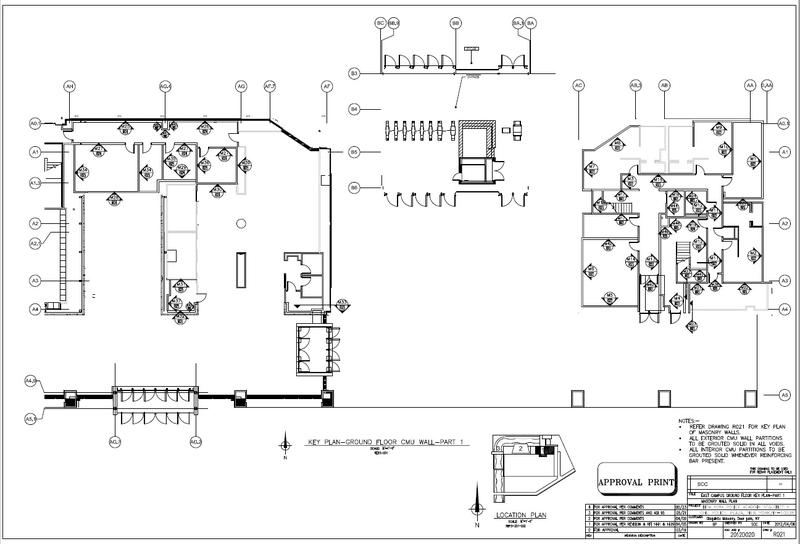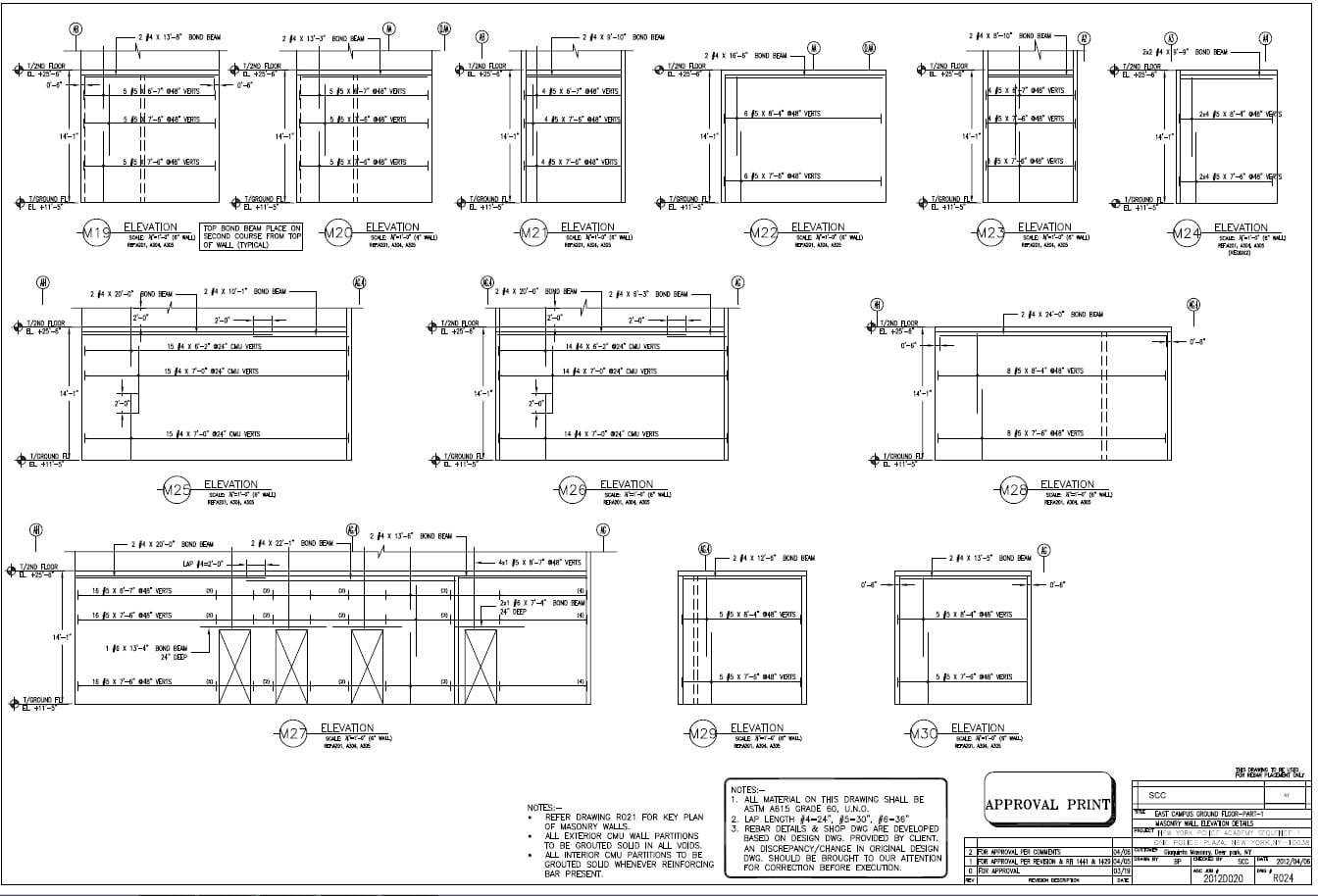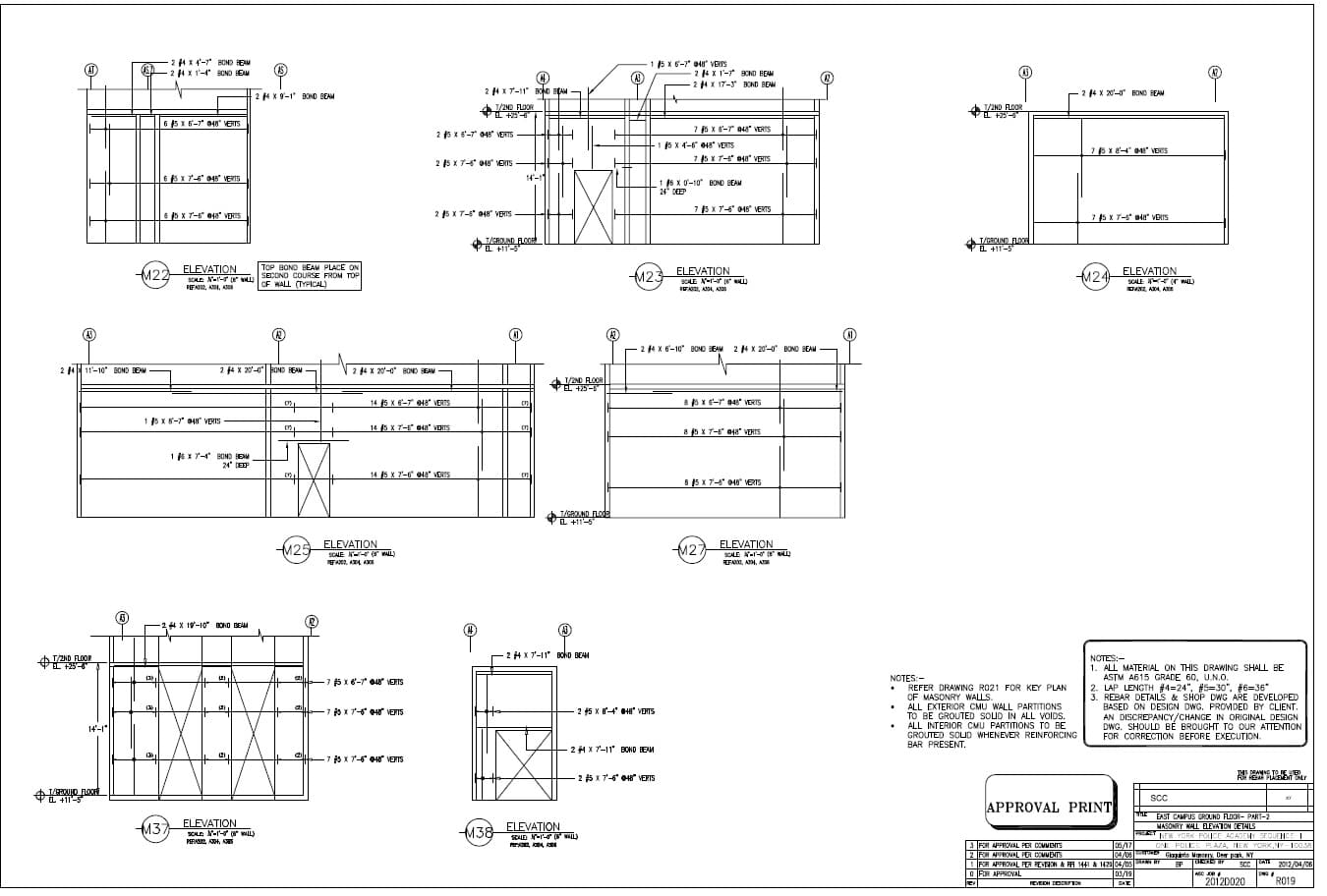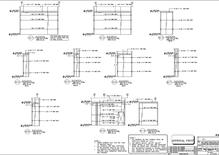 We not only have cost benefit but our detailers provide drawings which are easy to understand and execute by site supervisors and engineers. Our drawings get approved with very few revisions. We provide free BAR LIST with all our detailing, if required by the clients. We use AutoCAD and Rebar Cad for our detailing services. We interact and co-ordinate with you on every project and our policy is – USE THE PHONE -- for any missing information. Send us the CD or email us the files and we will give you an estimate immediately.
Service Areas : • Commercial buildings • Masonry School Buildings • CMU Foundations • CMU Superstructures Free Bar List : "We provide BAR list with every detailing project . This service is at no cost to the client and will be provided in the excel format or Rebar Cad format. This bar list can be used to provide information to any fabricators when needed. FREE REVISIONS : -- Revisions are included in the price, if due to errors and omissions of Strand Consulting -- Revisions due to RFI, Bulletin,Sketches, etc ( not included) FREE CONSTRUCTION SUPPORT : -- We hold your hand during the project and provide support whenever required. -- We provide support to the extent included in the scope of work provided by us
STRAND CONSULTING
Our 20
years working
experience.
Strand consulting corporation is a rebar detailing, bimmodeling, 2d detailing, precast & steel detailing servicescompany. It was founded in 2008 in ny and has spreadinternationally over the years. We have been working onmajor projects for consultants, contractors & fabricatorsfrom the usa, canada, uk, mid-east & australia. We havea continuous track record of successfully completing theprojects. Our engineers work online and off line so theirare no hurdles or stoppage of service. That reputationcontinues today, and will carry on far into the future. Our customers know that excellence is the veryfoundation of our business. If you, the valued customerare not getting the highest level of service to meet yourneeds from others, contact us.
Year of Experience

Winning Awards

Completed Project
Detailing constructible link from virtual to the real world!