Detailing constructible link from virtual to the real world!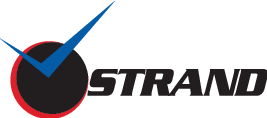 Welcome to Strand Consulting Corporation, where precision and expertise meet in the world of construction. We are a dedicated team of rebar detailing professionals committed to turning your structural visions into reality.
Our Background and Expertise:
With over 20+ years of collective experience in the construction and AEC industry, we've honed our skills to perfection. Our team members hold degrees in civil engineering and have worked on projects ranging from residential builds to complex commercial structures.
Our Purpose:
At Strand Consulting Corporation, our mission is crystal clear: to provide accurate, efficient, and innovative rebar detailing and steel detailing solutions that ensure the safety and durability of your construction projects. We are your partners in reinforcing your dreams.
Our Values and Principles:
Integrity, accuracy, and client satisfaction are the cornerstones of our business. We take pride in our commitment to delivering meticulous detailing, adhering to industry standards, and maintaining transparent communication with our clients. Your success is our success.
Our Unique Selling Proposition (USP):
What sets us apart is our unwavering attention to detail and our relentless pursuit of perfection. We leverage cutting-edge software and technology to create comprehensive rebar drawings and schedules that streamline construction processes and save you time and resources.
Our Personal Story:
Our journey began with a passion for transforming architectural plans into functional, safe, and aesthetically pleasing structures. We've been part of projects that have pushed the boundaries of design and engineering, and it's our privilege to bring that expertise to your projects.
Connecting with Our Clients:
We understand that each project is unique, and your satisfaction is paramount. We take the time to listen to your specific needs, offer tailored solutions, and work collaboratively to ensure your project's success. Your goals become our goals.
Our Future Goals:
As we look ahead, we are committed to staying at the forefront of technology and design trends in the construction industry. Our goal is to expand our services to offer even more comprehensive solutions, helping you navigate the ever-evolving world of construction.
Thank you for considering Strand Consulting Corporation for your construction project. We look forward to the opportunity to work with you, turning your blueprints into structures of strength and longevity.
Ready to discuss your project's detailing needs? Call us at +1 631 805 3179 today!
MANAGER AND ADMINISTRATIVE MEMBERS
MEET OUR TEAM
PRODUCTION TEAM MEMBERS
Detailing constructible link from virtual to the real world!